← Back to News
It's over to the US for our next Featured Creator - ArtByKandles has been in the industry for over 14 years and their asset collection includes a superb selection of animated characters, as well as icons, backgrounds and GUI kits.
You can check out their
full collection here
.
GDM Username: ArtByKandles

Name/Nickname: Kandi
Age: 33
Country: USA
Developer, Asset Creator or are you a bit of both?:
Asset creator (artist)
Full Time, Part Time or Hobby?:
Right now Part time, freelancing on the side.
How long have you been doing this?:

I've been a game artist for 14 years, and began making assets in 2017.
What made you become a dev/artist?:
I've been a huge gamer since I was a child. The biggest influence for me to become an artist was Blizzard. I fell in love with the art style and began drawing my own stuff.
Favourite software/tools to use?:
Photoshop, ProCreate, Unity
What's one tip you would give to someone starting out?:
Be open to feedback, too much emotional attachment to your art can make you ignore feedback that helps you grow. Also, follow your heart. Pour your heart into what you do and let your passion fuel you, the money will come eventually. Don't give up your dreams because you're worried that you won't succeed.
How do you promote your work (games or assets)?:
I've been out of the loop for a while, due to studio work, so my website is currently down, but social media and the markets where I sell my assets are usually the best form of promotion for me.


What project are you working on now?:
I'm currently working on 6 elf characters, and learning to develop a character creator. I also plan on creating more UIs in the near future.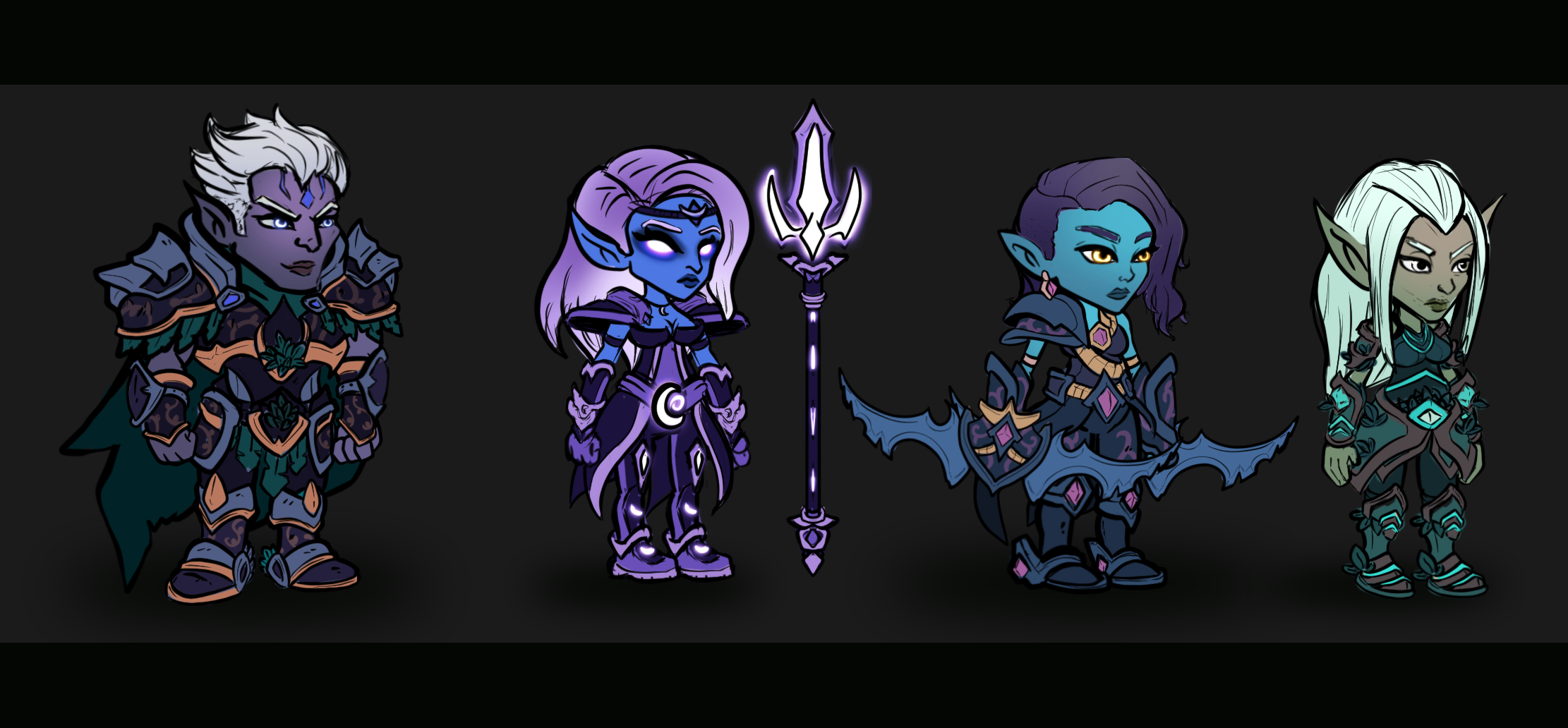 Any completed projects/work you want to promote?


I've been working for the company Kepithor Studios for the past two years on the game: "Kingdom Karnage" I've attached some screenshots of the UI and character work I did for it.
And finally, favourite game ever & why?:

That's a tough one, but probably Overwatch. I know it's not what it used to be but I was a huge fan when it came out because it really combined a first person shooter with strategy, RPG, and other types of games. It has a little of everything and keeps all areas of my brain active.

You can connect with ArtByKandles here:
Check out some of ArtByKandles' assets…


Cute RPG UI Kit
Scifi Character Creator